About us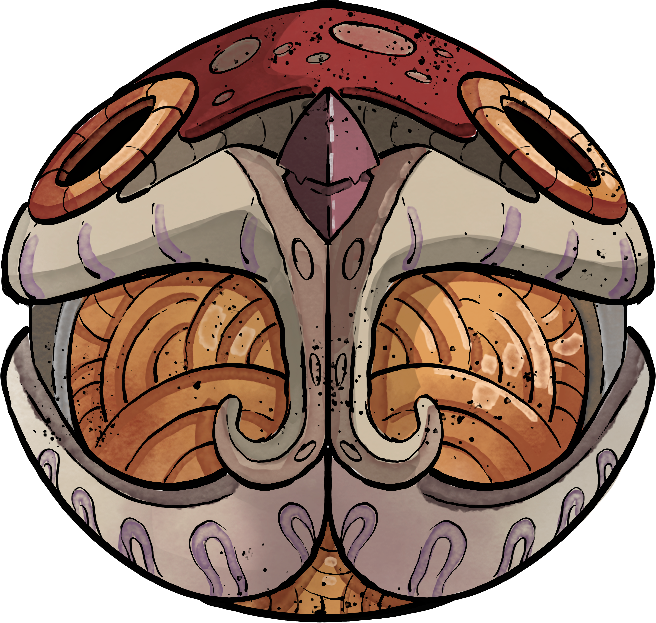 We are a group of professionals working at the creative studio Unicabra (located in Fuerteventura, Spain), together with freelancers from different fields. Unicabra Studio was born in 2018 and has been involved in different illustration and design projects before starting the development of Factions: The Game. However, the idea of the game was already there from the beginning (and even before), waiting for the means to make it possible. Although we are not a large group, among our staff we have people from different areas: illustration and character design, digital animation and postproduction, narrative design, game mechanics, web design, programming and sculpture.
We are a young studio eager to launch this first big project. We will continue to work hard and we will do everything in our power to ensure that this project in which we are investing so much enthusiasm, sweat and tears goes ahead and becomes a new universe that anybody can enjoy.
In addition, we have consulted some external collaborators in matters such as translation and game testing. We are very grateful for their help to make this project a reality.
---
When did the project start and how is the development going?
Where are we in the development process?
---
The development of Factions: The Game began in 2019. However, the idea goes way back, to when its creative director for the first-time imagined fungus people fighting robots on a table.
Although there are, of course, many more tasks than those represented in the list below (usually being carried out in parallel), we have highlighted these key steps so that you can get an idea of the path we are taking to launch the project, as well as its current status Actually, the testing stages and game adjustments never stop during the whole process.
---
1
Art and game development
3
Testing from the studio, mechanics review
4
Prototyping and corrections
5
2nd testing from the studio, profile adjustments
7
Negotiation with manufacturers
8
External testing and corrections
9
Translation and marketing campaign
---
We are currently working on the core box components, the final draft of the rules and the search for a manufacturer (among other things). The game, although still under review and undergoing minor changes in attributes, is almost ready to be played. This initial web version has recently been released, while minor adjustments continue to be made to the attribute profiles of some creatures. Alongside this, several stories are also being prepared in various formats to present and expand the Factions universe. Since we are a small studio, everyone in our group has a heavy workload, but we are happy to have made it this far, and we will give our all to bring the project to life.
---
What is our commitment?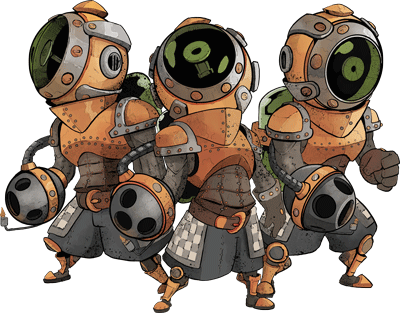 We are often asked: don't you feel afraid of starting something as complex as a crowfunding campaign, or feel anxious about creating all this from scratch? We usually answer: nooooo, not at all [INSERT IRONY]. We are crazy enough to be entrepreneurs, but not to the point to not feel fear or vertigo. We care a lot about doing things right, and because of that, we emphasize from the beginning that we'd rather the project didn't get funded than that the project got funded but could not meet our goals. After all, our interest is that you get to try the game and enjoy our universe, anything else is no good to us. Some of the members of the studio have invested on several occasions in campaigns to fund board games, and we know the bitter taste of not seeing your investment rewarded (usually because the company does not manage to carry out the project, but once we have even been victims of scams).
For this reason, we do not want anyone to feel that way about our project, and we take this very seriously. It is true that an investment is not the same as a purchase, and you invest in a project because you believe in it (there is not usually a strict commitment to deliver something in return, as long as you have not made a fraudulent use of the investments, obviously). However, we know what this implies, and we are committed to being transparent with the status of the project and will do our best, because what we are actually looking forward is to send you the game and let you play! Moreover, and because delivering on our commitment to you is something critical for us, we have a maxim regarding the launch that seems simple, but is not so often met: The crowdfunding campaign will be launched when the game and all its aspects are completely finished, and not a minute before.
By this we mean that from the moment you invest in us, you are not investing in the development of the game, but in the production of a finished game, otherwise it would seem riskier for everyone and less responsible on our part. When we launch the campaign, we want to have all aspects, including production, negotiated with all parties.
Thus, all the time elapsed from the campaign (if it is successful) until you receive the reward at home, will be used to print the core sets and to solve any problems arising from the manufacture and/or distribution. In addition, we are committed to regularly update information about the project and its status, to explain the reasons for the decisions we make and to make those decisions always with the best interests for the project and for all those involved in mind. Since we embarked on this project, we have dedicated so much enthusiasm and effort to it that for us it is more than just a game. We want to share it with you, we want you to get on board and reward your trust by offering you many hours of fun and entertainment.
---
What are our goals?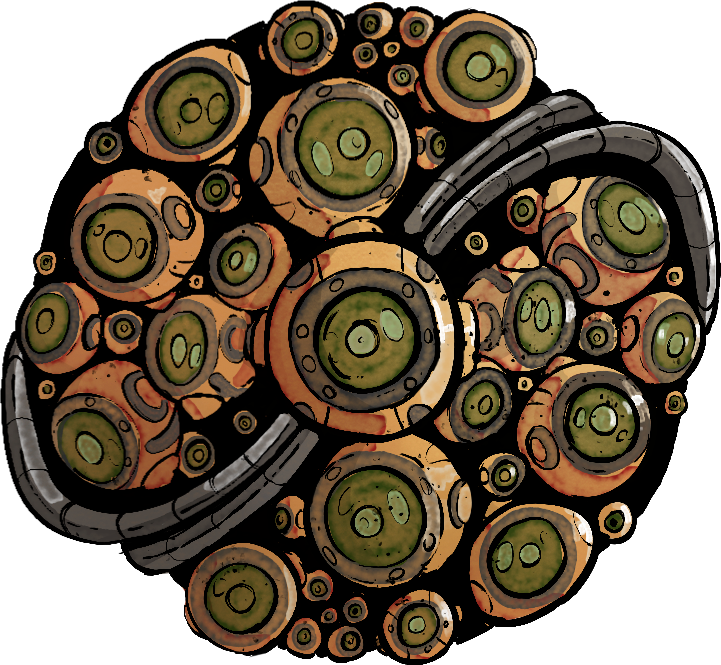 One thing you have to know about Factions: The Game is that it has been created by dungeon crawlers, videogames and collectible card games lovers, both for other people sharing our passion and newcomers being introduced to this great hobby (sometimes overwhelmed by the complexity of this kind of games). Even more important, Factions is not intended to be "just" a board game, but aims to present a universe that offers entertainment beyond the table. It has been lovingly created and has a lot to offer in many different ways, but our goal is to have a strong narrative world behind it. We wanted to move away from backstories created with just enough to present a game (that's totally respectable, but not what we actually wanted). Furthermore, something that has motivated us from the beginning is to create a combat game featuring forces that are a bit different from what we are used to see in fantasy games (dwarves, elves, orcs... we love them, but again it's not what we were looking for).
We also want to provide a flexible gaming experience, allowing people more interested in some aspects of the game or the universe enjoy without being forced to get involved in the others. You may only be interested Factions: the game as a casual combat game without delving into a more complex strategic level, or maybe you have fun playing competitive rather than reading more about the lore and the stories we are planning or vice-versa. Whichever the way you enjoy, feel welcome!
Reaching our objectives will largely depend on the reception of the crowdfunding campaigns through which we intend to launch the project.
The success of such campaigns would be just and initial step for us, because we don't want to launch the project and leave it there: we want to give it continuity, both in terms of gameplay and narrative. Our intention is to maintain and take care of the world we are creating. We want to have an interesting and entertaining game and universe, and we want to progress enough to be able to keep doing that for a long time. Being the catalyst for good times with your friends and providing an interesting hobby are the ultimate goals of Factions, which is what our favorite games do for us.